Southeast Asian Adventures in Flavors
Enjoy flavor-forward recipes inspired by the foods of Southeast Asia and created by two of our favorite local chefs.
Spice up your weeknight routine with these delicious meals! Then schedule a date night at Sen Yei Sen Lek or check out a Union Kitchen event over the weekend.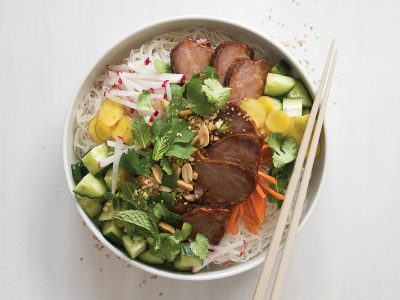 Char Siu Pork Shoulder
by
UNION KITCHEN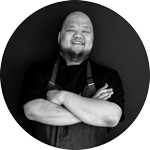 Union Kitchen is a unique kitchen model that offers cooking classes, dinner parties and pop-up events at local restaurants. Yia Vang is one of the founders in the Hmong-American duo working to bring Hmong flavors to American palates — and forging a new expression of their own. Learn more about Union Kitchen and their upcoming events at unionkitchenmn.com.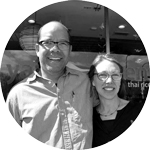 Joe and Holly Hatch-Surisook are the owners of Sen Yei Sen Lek (Big Noodle Little Noodle) in Northeast Minneapolis. They offer authentic preparations of a full range of traditional Thai dishes, specializing in single noodle dishes and rice entrées. Community involvement, family ownership and an emphasis on local growers and producers round out the restaurant's guiding principles. Learn more about Sen Yei Sen Lek on their website, senyei-senlek.com.
PANTRY ESSENTIALS for Asian Cooking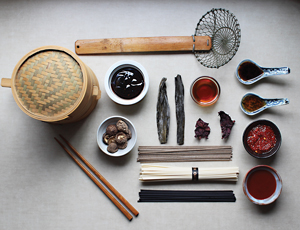 With a focus on fresh vegetables and bright flavors, Asian cooking is perfect for spring. These pantry staples make it easy to throw together a satisfying meal at home. You can find these Asian ingredients and many more in aisle 2 at the Wedge and aisle 4 at Linden Hills!
Shoyu is a naturally brewed soy sauce that adds a salty kick to Asian dishes. Try tamari for a glutenfree variety. Look for Maruso at the Wedge for a local alternative, a thicker soy sauce made from black beans.
Made from oysters, sugar and soybeans, this versatile sauce is great for noodles, soups and marinades.
Fish sauce is that secret ingredient that adds a touch of savory flavor to a variety of Asian dishes.
This satisfying nutty oil is often used to top off stir-fry, but is also great on cold salads. A few drops go a long way
From sriacha to sambol oelek, chili sauces are crucial for adding that extra heat. For a local option, check out K-Mama at the Wedge.
Packed with nutrition and umami, seaweed isn't just for sushi. Try it in stir-fry or added to soups. Find a variety of dried seaweed in the Wedge bulk aisle. 
Dried mushrooms are perfect for vegetarian dishes, due to their savory flavors and hearty texture. Experiment with putting them in soups, egg rolls and with noodles.