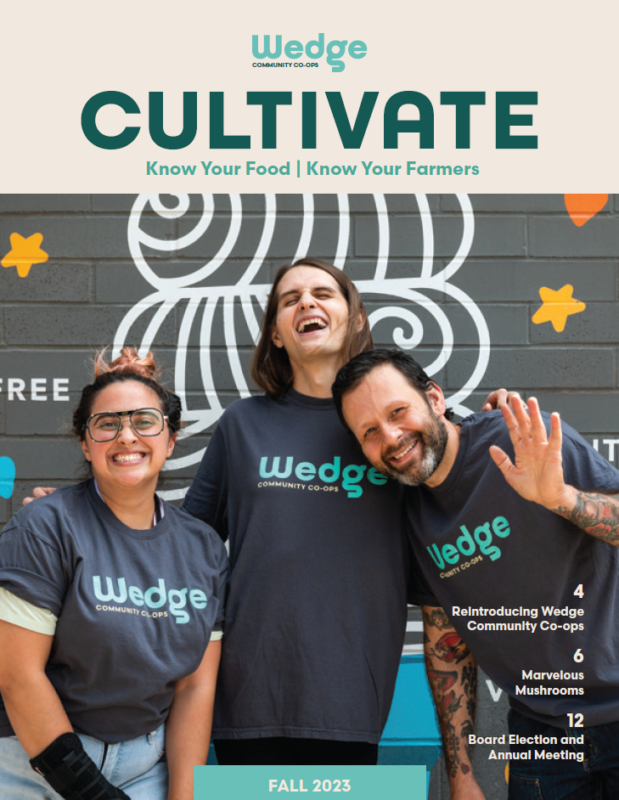 Cultivate provides a glimpse into the inner world of Wedge Community Co-ops. Each issue includes news, recipes, profiles and features about food, farming, nutrition, policy, advocacy and community. Our membership holds a wide diversity of opinions, and we strive to provide a broad range of topics and perspectives to interest such a varied group.
Cultivate is published four times yearly. Owners may choose to receive paper copies in the mail or receive an email with links to online and pdf versions.
Sign-Up to Receive Cultivate Digitally!
For more timely news, you can sign up to receive a weekly e-newsletter to keep you informed of coupons, specials, deals, news and events.
Newsletter Archive