TCCP Board members share their favorite foods and co-op moments.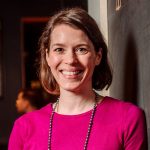 "For me, the co-ops are inextricable from a sense of home. This is where I not only find good food, but where I find a remarkable group of people and someone willing to geek-out with me about blue potatoes, cedar-scented soap, or espresso nib peanut butter." — Jane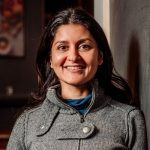 "I love, actually dream about, the key lime pie from the bakery. It's the perfect combination of tart, creamy, and sweet with a killer crust." — Sarita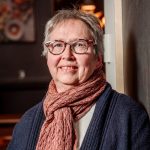 "I love shopping at the co-op because I'm inspired by staff in every department. They go above and beyond to provide information, to help me find something or reach something, to carefully pack my bags, and always with a smile. They adapt to change and challenge, from construction to snowstorms. In Winter the co-op is a cozy cocoon and in Summer a cool relief. I can always find an excuse to stop in." — Emily Anderson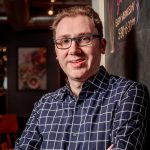 "My favorite part of the coop is the cheese department. It's hard to pick just one cheese. I love the grilling cheeses, paneer for curry, goat cheese on crackers, bleu for sauces and dips, and even everyday cheddar. The staff does a great job of sampling and recommending new cheeses. I don't have one favorite, I have my 'new favorite!'" — Alex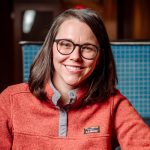 "We moved to the Twin Cities in the month of January and on a snowy day spent house-hunting, we stumbled upon the co-op and were blown away. I'll never forget becoming a member-owner at the checkout on that first trip — we didn't find a house that day but we found a food community and that was all we needed to make Minnesota feel a little bit more like home." — Emily Paul
SERVE ON OUR BOARD!
The board is seeking candidates who can engage in respectful debate and dialogue, bringing their unique perspectives and skills to the conversation.
As owner-elected stewards of the co-op, the TCCP Board of Directors supports the operations, staff, and stakeholders who make up our food community. The board strives to support the co-op's pursuits of delivering profitability and re-investment in the business; continues to ensure TCCP's promise to derive value from consolidation; and oversees each business unit of TCCP to create positive experiences for everyone we serve: employees, owners, community, vendors.
A qualified board candidate is:
• A co-op member
• Passionate about community
• A strong leader
• Open to collaboration
The details:
• 10 – 20 hours per month
• Annual stipend of $8,113.44
2019 Election Calendar:
June 28: Deadline for candidate applications
July 15 – 31: Candidate interviews
July 31: Board approves election slate
Find the application and more details online at tccp.coop/board-of-directors/#become-a-candidate, at the Customer Service desks or by emailing election@tccp.coop.