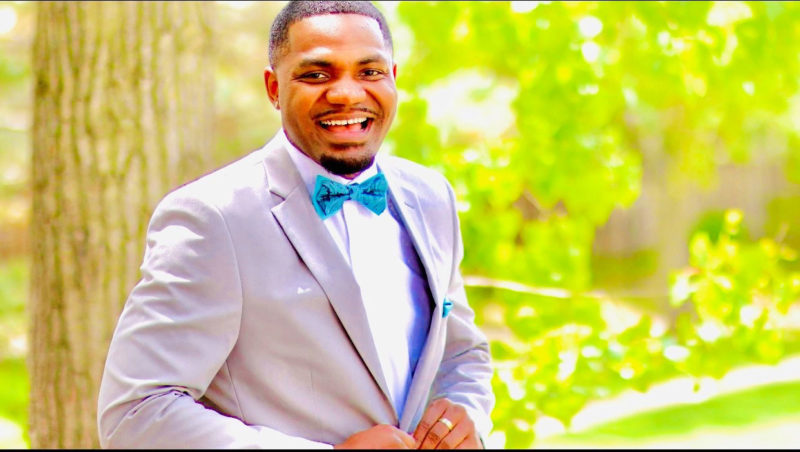 MEET MICHAEL HODGES, DIVERSITY, EQUITY & INCLUSION MANAGER, TWIN CITIES CO-OP PARTNERS
THIS IS A NEW POSITION AT TCCP, TELL US ABOUT WHAT YOU'LL BE WORKING ON.
My role is multifaceted, but the main goal for me in this position is to help foster and maintain an environment and culture within TCCP and the community where each person feels like they have a place, voice, and that they belong. I'll be the first to admit I'm not a one-stop-shop for Diversity, Equity, and Inclusion (DEI). My focus is rooted in grace. I want to assume people have the best intentions, listen, learn, and educate when necessary. I want to cultivate relationships across the company and community. I want to be a part of intentional change. I'm aware of the buzzwords that are often associated with DEI. Therefore, I think being transparent and intentional are of the utmost importance in this role. Hopefully, this aids in our succeeding in the ongoing goal of everyone feeling like DEI is not only a part of what role they play at TCCP but in their everyday lives, too. This is work we all must do, not just a positional hire. I realize that takes time, patience, and self-awareness that I think everyone is capable of, and my goal is to be a part of that process.
WHAT'S YOUR BACKGROUND IN DEI WORK?
I was fortunate enough to receive the opportunity to continue my education after high school with help from a variety of individuals. History was my focus in college, especially American racial and multicultural studies. I also was able to receive a master's degree in educational leadership with my thesis being about Diversity, Equity, and Inclusion as well as the achievement gaps Minnesota faces. That opportunity and knowledge led me on a journey to work in higher education. I was the Assistant Director of Intercultural and International Life for a liberal arts school here in Minnesota. Our focus in the office was working with the administration to help retain a diverse population of students through programming, mentorship, campuswide education on diversity and providing opportunities to be successful. In my role, I was able to partner with multiple offices and students on campus to continue to try and educate, communicate, and have a positive impact on campus climate. Topics included race, gender, sexuality, religion, wellness, disability (both physical and cognitive), nationality, and various other identities. I was able to learn from leadership, students, and the community on how DEI isn't a place or office on campus or a company, but an integral part of the culture we all have a responsibility in fostering and maintaining.
WHAT BROUGHT YOU TO TCCP?
A friend sent me word of the position. Knowing my background in higher education and equitable practices—and my love of food—they thought this would be a great opportunity for me to pursue, seeing as I wanted a change in my career. Being from North Minneapolis, I understand how food and the lack of access to healthy affordable food plays a significant role in the wellness and health of a community. The cooperative model is not a practice unfamiliar to marginalized communities, and there is a stigma surrounding the co-op community. After interviewing for the position, I knew that TCCP was serious about making actual change in their anti-racism journey. I want to help break the stigma that co-ops are a place for some and not for others.
WHAT'S YOUR FAVORITE CO-OP PRODUCT?
Fresh seafood is tough to find in the city. I regularly take advantage of Fresh Cut Fridays for salmon, cod and other seafood options at the Wedge.