Senior Director of Supply Chain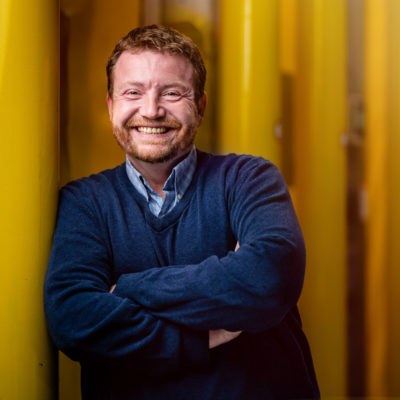 WHAT PROFESSIONAL EXPERIENCE BROUGHT YOU TO TCCP?
Most of my career has been in food and beverage distribution, including companies ranging in size from startups to mid-sized organizations. In the past, I've primarily focused on scaling the distribution arm of companies by focusing on culture, process improvements, employee development and leveraging technology. Now that I'm at CPW, I'm excited to be part of an organization with a tremendous amount of upside and opportunity to grow.
WHEN FACED WITH INCREASED DEMAND AND CHALLENGES CAUSED BY THE PANDEMIC, CPW EXCELLED AND GREW. IN YOUR EYES, WHAT ARE THE STRENGTHS AT CPW THAT MADE THIS POSSIBLE?
CPW has done an amazing job of handling the increased demand and challenges caused by the pandemic, and it is 100% attributable to the amazing people that work here. The team has really come together to problem solve all the obstacles it has faced during this time. More specifically, this meant adding bananas to the lineup and then figuring out how to ripen them, adding a second shift to help handle the increased volume, implementing new processes and procedures to help with order fulfillment, and continuing to leverage partnerships with new and existing vendors and customers to evolve with the supply chain.
BOTH THE CEO AND BOARD MENTIONED INVESTING IN CPW IN THE TCCP ANNUAL REPORT. CAN YOU PROVIDE MORE DETAILS ABOUT THOSE INVESTMENTS AND WHAT THEY MEAN FOR CPW?
I am really excited about the commitment to invest into CPW. The investments can be broken up into three buckets:
People—New positions and employee development;
Equipment—Racking, forklifts, pallet jacks, and more; and
Systems—upgraded operating system.
WHAT'S THE BEST WAY TO SUPPORT CPW?
Eat lots of vegetables and fruit, shop at local co-ops, and buy local when possible!
WHAT'S NEXT FOR CPW?
We are launching a new line of organic and conventional fresh-cut fruits and vegetables called Twin Cities Roots and Fruits. We'll also offer prepared items like pico de gallo and guacamole. Find them soon in the Produce section at the Wedge and Linden Hills Co-op! In addition to our new product launch, we are focused on expanding our local footprint by finding new local farms and vendors to partner with. With all the supply chain issues nationwide, expanding our "local" footprint helps ensure that our customers get the products they are looking for. It's also another way for us to deliver on TCCP's mission of building community by developing a strong local food system.