By Leigh McCarren, Ownership & Outreach Specialist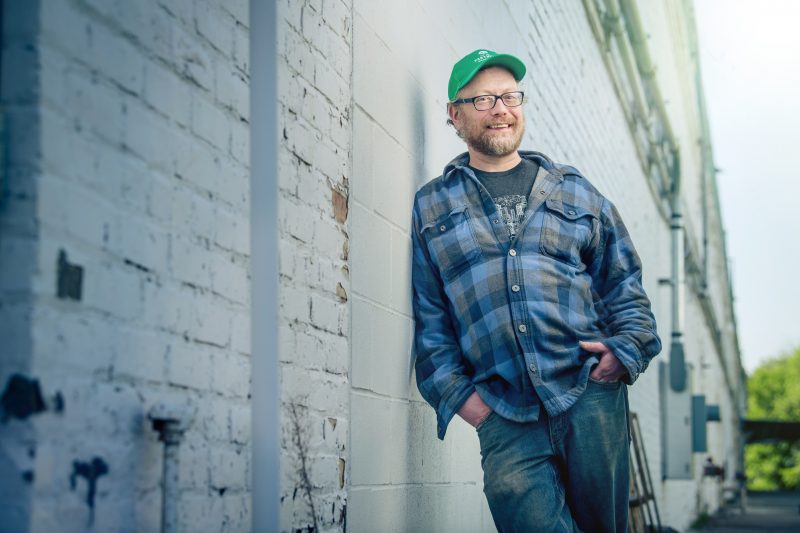 You've been with CPW since the beginning. What brought you to the warehouse during those early days?
Before CPW started, Edward Brown and Dean Schladweiler of the Wedge's produce department were buying large quantities of produce directly from suppliers and storing them at various warehouses around the metro area. One of the warehouses was Roots and Fruits Cooperative, where I was working at the time. Edward and one of my coworkers, Rick Christianson, had been talking about turning what the Wedge was doing into a wholesale distributor that would specialize in helping smaller and local producers get their products to market more efficiently.
When the opportunity arose for the Wedge to lease a small space at the Buy Rite warehouse, Edward began hiring people for what became Co-op Partners Warehouse. I was interested in getting involved, so I called Rick at home on a Sunday afternoon and asked if he thought there was a position available for me. Later that day, Edward stopped by my house to talk about his plans for the business and interview me. I have been here since then.
How has your role at CPW changed as the business has grown?
When I started, we had just six employees (three in the office, two in the warehouse and one driver). I worked in the warehouse. I managed quality control and the shipping of the outgoing orders, but also helped out in receiving if needed. As we grew and more people were brought on, I spent more time doing quality control. Now I am the Shipping and Receiving Supervisor and the manager-on-duty on the weekends.
What are your favorite things about working at CPW today?
I enjoy the people I work with the most. We have worked very hard over the years to create an environment where people from all walks of life feel valued and respected, because of that we have a pretty low turnover rate. I have known many of my co-workers for close to 20 years, in some cases 30 years. Most of the people working here are interested in good food. Working with people who believe in what they are doing is pretty awesome.
Many vendors and customers have become my friends over
the years. We have vendors and customers from all over the world with different religious, cultural, culinary, and political ideas. I enjoy catching up with them and chatting about things going on in the industry.
What is your favorite memory from your time at CPW?
One of our delivery drivers, Rick Norton, gifted me a black lab puppy as a Secret Santa gift one year. I named him Micah. He loves carrots and the inside of broccoli stems.
What are some of your favorite foods that are carried at CPW?
I really like Angelica's Garden Vietnamese-style kraut and Hoyo Sambusas. I also love Featherstone cherry tomatoes, Cala Farm broccoli, and Keewaydin cucumbers when they're in season.