Co-op Partners Warehouse (CPW)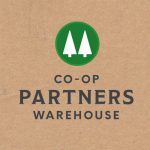 is a wholesale distributor of organic produce, dairy, and unique local grocery products. CPW works with first-time producers to make their products successful by giving feedback on packaging and pricing, as well as creating wholesale monthly specials, and assisting with marketing materials. By working with CPW, small companies expand their reach to a seven-state distribution area and increase their visibility to co-ops and natural foods stores.
Here, the founders and owners of these thriving products talk about their past, present and future.