Food for Change Documentary Screening & Meet the Director
October 17, 2018
6:30 pm -
9:00 pm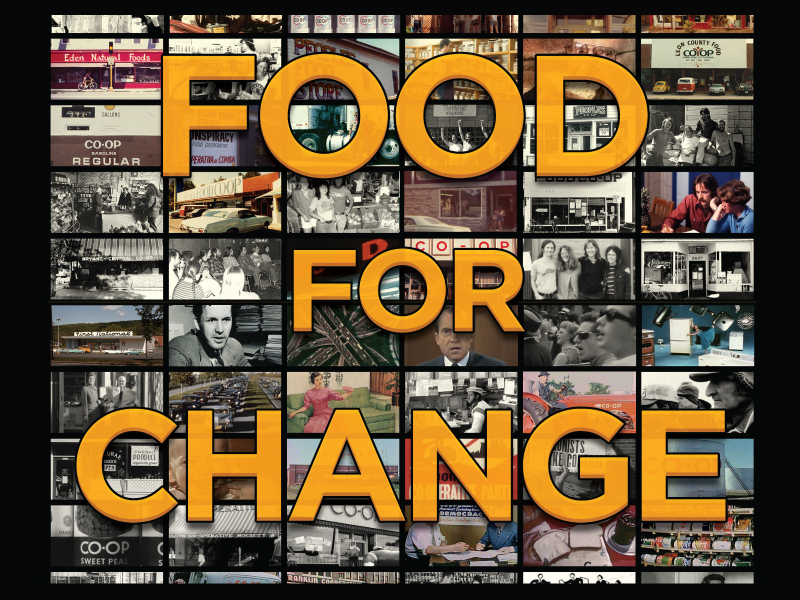 At the Riverview Theater (3800 42nd Ave. S, Minneapolis)
Doors open 6:30 p.m., film begins at 7 p.m. $3 Members, $5 non-members (Tickets available HERE or at the door).
October is National Co-op Month! Check out this collaborative co-op event presented by the Wedge and Linden Hills Co-op, Mississippi Market Co-op, and Valley Natural Foods. We'll begin with snacks provided by the co-ops and an introduction of the film by director Steve Alves. Stay after the screening for a Q&A and a chance to meet the director.
Food For Change is an 82-minute documentary film focusing on food co-ops as a force for dynamic social and economic change in American culture. This is the first film to examine the important historical role played by food co-ops, their pioneering quest for organic foods, and their current efforts to create regional food systems. Additionally, the film shows how cooperatives today strengthen local economies and build food security. The goal is to educate a wide audience about the principles of cooperation with a focus on healthy food and a healthy economy.
Purchase tickets online: www.eventbrite.com/e/food-for-change-film
Related Events